We have chosen to work on helping young children choose the healthy option of food. In the beginning, we weren't sure what we wanted to do and struggled on choosing one particular problem. We first decided to do the problem of Childhood Stress. More specifically, Anorexia that is caused by stress. We quickly changed our problem because we realized that we weren't able to find a solution. We talked to some adults and found a new problem. First, we decided on children not having access to healthy food, but then we changed it to children who have access to healthy food but choose unhealthy food instead. We talked about several solutions, like making a survey so we could see what people are eating, and making a competition to see what grade would eat the most healthy food. It was a long and tedious deciding on our problem, but we were able to work together as a group and make a final decision.

We decided to make a book about vegetables and read it to a kindergarten class. This book will encourage the kids to eat healthy, and always choose the healthy option! After we read the book, our group will do an interactive and engaging activity. The activity will be making snacks out of fruits and vegetables. We will led a lesson explaining how to make the snacks and guide the kids. We also made a packet of information about kids eating healthier food. The packet also includes the recipe to make the snacks we made with the kindergarderners. We will give the packet to the children, and they will give it to their parents. The book is going to be about a blushing tomato who always gets bullied by unhealthy foods like french fries and a hamburger. Eventually the healthy foods tell the unhealthy foods to stop bullying the tomato. This story will teach the kids about choosing the healthy option. On Sunday we all met at Paig's house to do more work. We also finished the packet for the parents and came up with the activity We finished the final solution sheet, and the blog at her house. We were able to get a tremondous amount of work done.
Powered by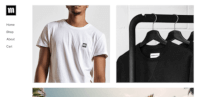 Create your own unique website with customizable templates.