This week we have made tremendous progress! Pia contacted the Center for Early Education to figure out a date for our group to come to the school and read to the children. The school responded and told us they were open to us coming any date. We emailed them back and gave them 3 specific dates at the beginning of May. We are still trying to confirm a date. This week we were able to finish writing the book in class. We learned that feedback is very important and getting ideas from one another about the book, will improve the book even more. We each revised the book and read over it several times to make sure everything was written the way we wanted it to be. At times, we struggled with writing very basic language, because this book is meant for very young children. We had to keep in mind that the sentences and words need to be very simple and basic.

Kiki started drawing the illustrations for the book in class. Pia and I gave her feedback and also pitched in ideas we thought would improve the drawings to make them better. In class, we finished some illustrations, but still have more to do. This past week was extremely productive, and we were able to accomplish a lot of work that needed to be done!

​
Powered by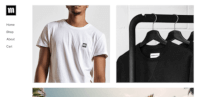 Create your own unique website with customizable templates.