We got our responses from the survey we sent to the parents of the kids, and they all came out extremely positive! The parents responded with a lot of overwhelming support for our project, which is super uplifting to hear. They said how their kids loved the book and snack, and how they found the steps in the parent sheet extremely helpful. Some of the parents also made some of the healthy recipes from our parent sheets, and they said that their kids loved them!

Then, after we went, we analyzed the data a put it on a poster we designed for the fourm, and it explained what we did for CBL. Overall, the forum went amazing! All of the people who came to our station where amazed with our work, and were super interested in the work we did with the kids and the research we conducted with the kids. They really liked how the snacks came out, and they totally bought into the idea!

​
Powered by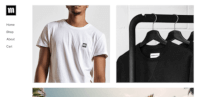 Create your own unique website with customizable templates.